Book a massage appointment with us
At Fairview Physiotherapy and Rehab Centre, massage therapy treatments are always provided by a trained registered massage therapist (RMT).
Whether your goal is to relax, aid in acute or chronic pain, reduce stress, aid in circulation or improve sleep quality - RMT can help.  While all therapists have gone through the same rigorous and extensive training, each has their own style - so please let us know your goal and we'll pair you up with the best therapist for your needs.
RMT has been shown to help with the following:
> Chronic Pain
> Muscle Spasms
> Back and Neck Pain
> Headaches
> Thoracic Outlet Syndrome
> TMJ Pain
> Cervicogenic Pain
> Bursitis
> Tendonitis
> Postural Dysfunctions
> Whiplash
> Myofascial Pain
> Pregnancy Discomfort
> Bronchitis, Asthma and Cystic Fibrosis Treatments
> Lymphedema Therapy (via lymphatic drainage)
> Varicose Vein Treatment (via lymphatic drainage)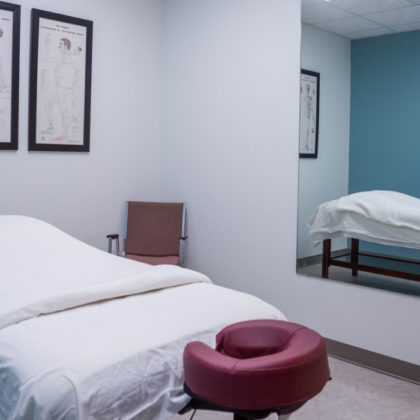 Untie that knot! A 30 minute massage is perfect for honing in on that kink. Get rid of it faster, and be free of it longer.
It's like searching for landmines, but we have skilled bomb defusers. You carry your day on your back. Day after day it gets heavier. Unload your stress on our table.
A full hour of bliss. We dare you not to fall asleep. 60 minutes is perfect for training athletes whose bodies ache. Get back on track faster.
When 5 more minutes turn into 15 more. Don't worry, we get it's hard to get out of bed. Especially when you have a trained RMT massaging you. Relax another 15 minutes with a head massage. This treatment aids those with chronic migraines.
Multiple key problem areas are hard to dissolve. Frequency and longevity of treatment play a part in recovery. An hour and a half targets multiple trigger points that cause chronic pain.